Papers are invited for oral or poster presentations. Selected papers will be published in the form of a Scopus Indexed proceeding and journals or published in national scientific journals with additional fee. We are pleased to invite you to submit your paper related to the topic below:
Smart Pests Management.
Emerging pest and diseases.
Invasive species.
Biological control and pheromone.
Policy and social economic aspects of plant protection.
Pests, diseases and weeds management.
Molecular biology.
Modelling and forecasting.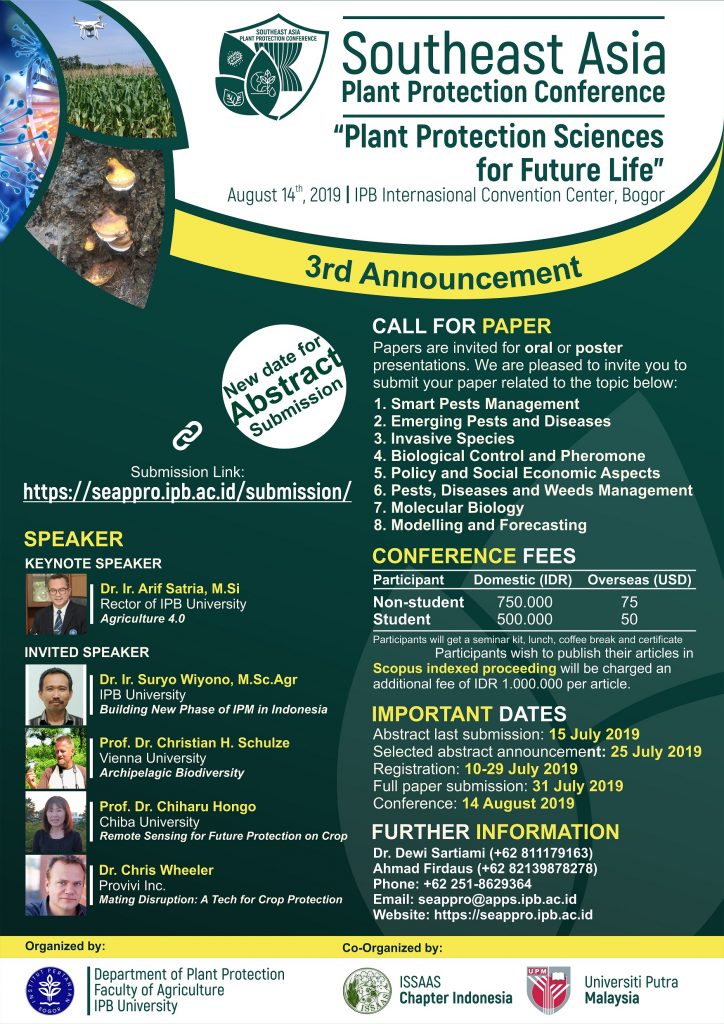 Important Dates
10 July
Registration Open
15 July
Abstract last submission
25 July
Accepted abstract announcement
29 July
Registration Closed
31 July
Full paper submission open
14 August
Conference Date